Welcome to Musician's Loft Live Streaming
Next Show: Back to (virtual) School of ROCK - MLLXVI
TONIGHT 9/26/2020 -- 8PM PDT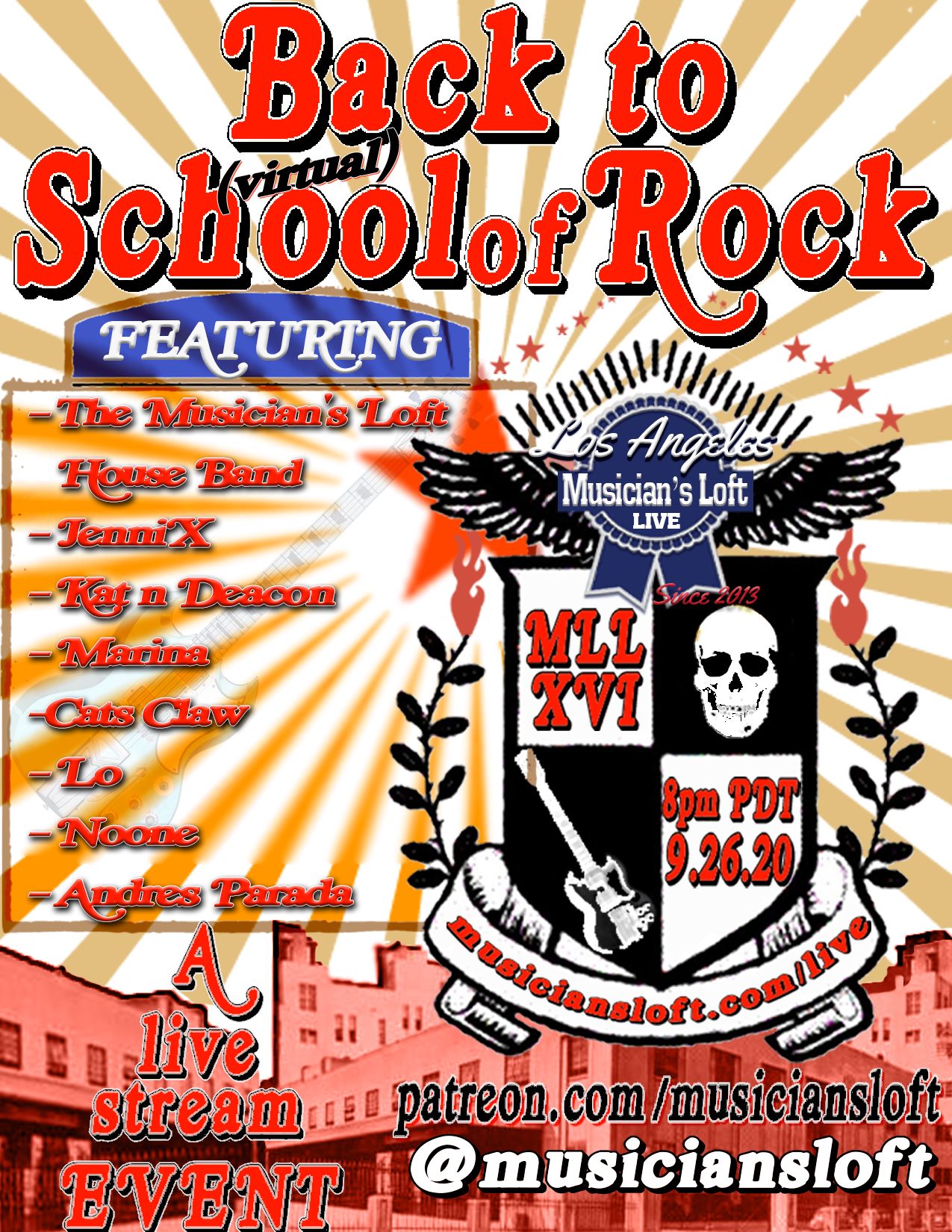 Streaming Links below!
Don't forget to support us! If you enjoy our streams, smash that donate button!
The Live Studio Jam is on Saturday nights for our Streaming Patrons Join Here!
The Live Virtual Jukebox starts at 8PM PDT/11PM EDT every Sunday!
If you don't see Twitch below, click here, or just click the Twitch icon below.


Click your fav platform below for live chat!
Past Shows:
MLLXV - JUDGEMENT DAY
MLLXIV - Live From The Bunker
Virtual Brewery Artwalk - Spring 2020 - Virtual Jukebox
MLLXIII - Lucky #13 POSTPONAVIRUS LIVE STREAM